First thoughts when entering the Mérida campground are: "This campground really would need some upgrading." Everything felt almost as ancient as the ruins of Mérida. However, the campground had some very cuddly neighbours - Galgos, Spanish hunting dogs. The owner of the campground was keeping the dogs and they seemed to be in pretty good condition. They also had a quite big pasture to run around and they loved to be petted. Milo and Kira could sit there forever and cuddle them with there little fingers through the fence.
Other animal neighbours were a horse and some birds and guinea pigs in a big cage. I just wish the cage would have been better cleaned. I also wished the light timer in the showers were set for a longer time interval. When I had a shower one night and the light went off, I did not want to walk out naked to find the button. So I had a romantic light with the moonlight shining through the roof window.
Below you can see the video of this beautiful encounter:
Some more pictures of the dogs and the campground: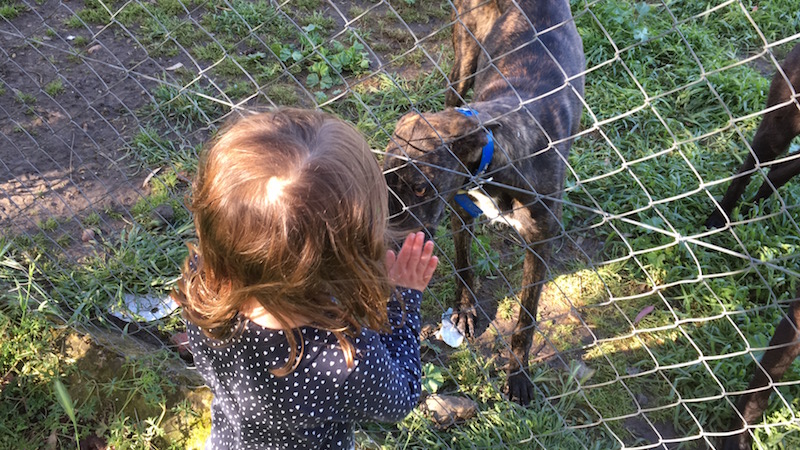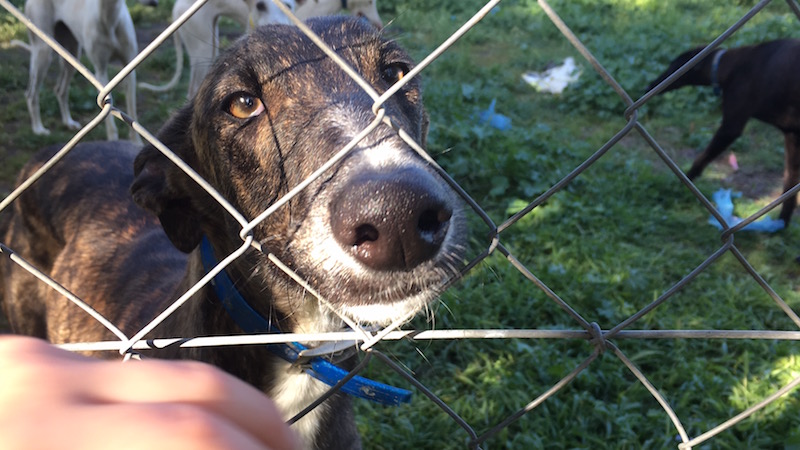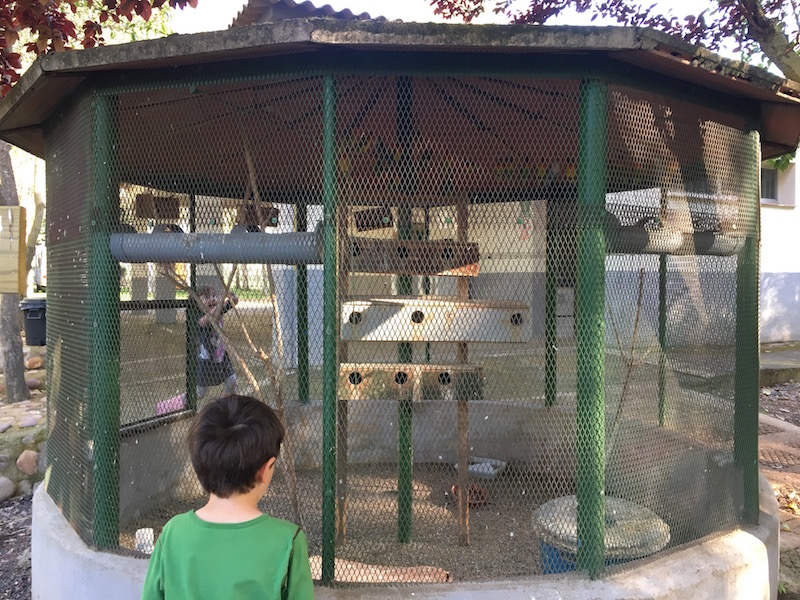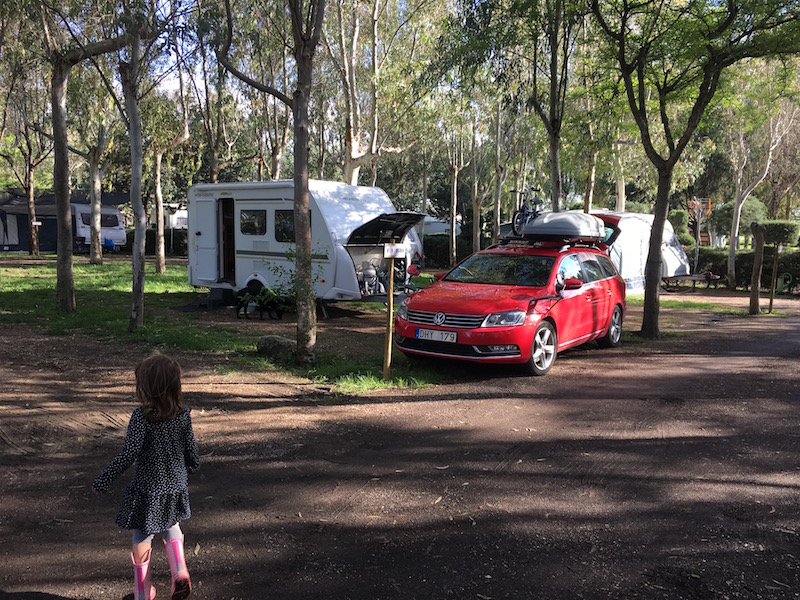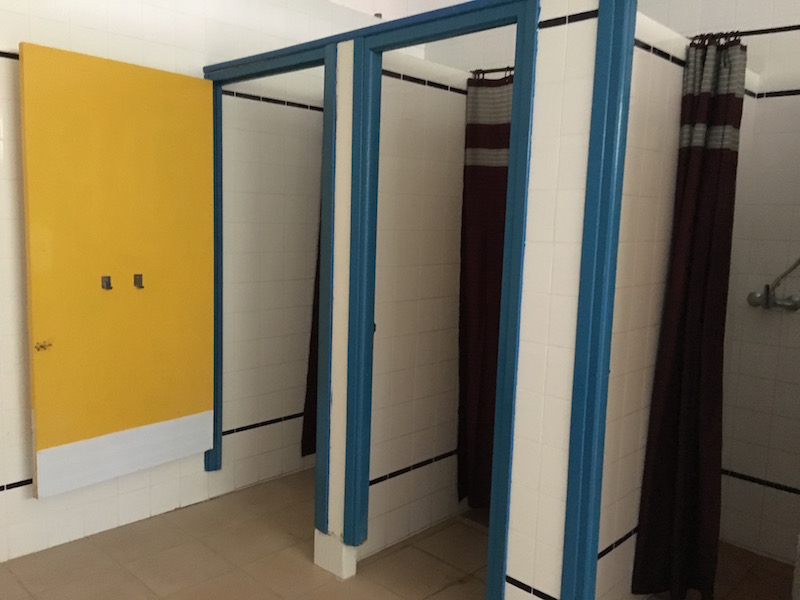 For more pictures of Mérida have a look at the Mérida gallery and for some tips of what to do read this blog post.