The city of Mérida is on the World Heritage list and I can see why. It has the most amazing theatre and amphitheatre from the Roman time. Mérida was founded 25 BC and it became the most important city for the Romans on the Iberian Peninsula, acting as a gateway to transport gold. Today it is Spain's most important site for preserved Roman buildings.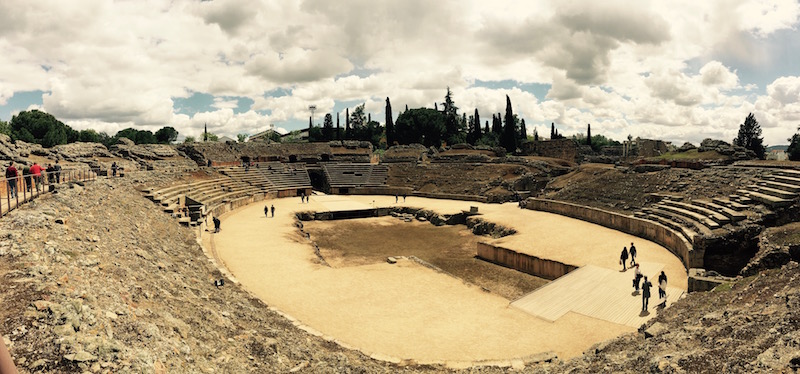 Unfortunately, Ronja could not get inside the excavation site of the Roman theatre and amphitheatre. Luckily, Kira had no interest in ruins either, so Hardy stayed with her and Ronja outside playing on a nearby playground. Milo and I entered the excavation site and stepped back in time when Gladiators used to fight here. Milo, with his amazing fantasy, made the Gladiators come alive. He took the stage and presented two Gladiator teams that he called Africa and Spain. Then the battle started and Milo commented on the fight to the amusement of the other visitors. Spain won :). On the same excavation site, the Roman theatre can be found. Being built in 16 BC, it has had audiences for over two thousand years.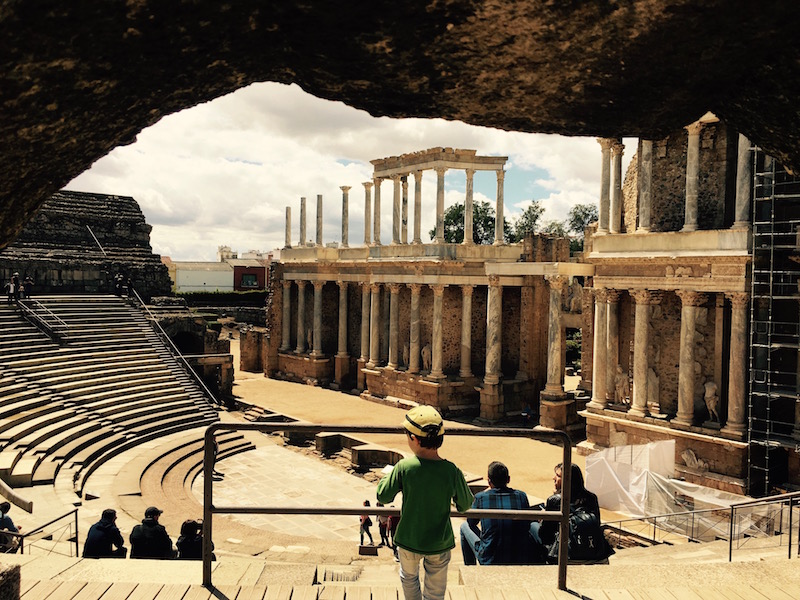 Mérida is also the site of the longest (in terms of distance, 721 meters) surviving bridge from ancient times, the Puente Romano. It has proudly taken people on its back over the Guadiana River for 1500 years (finished 98 - 117 AD).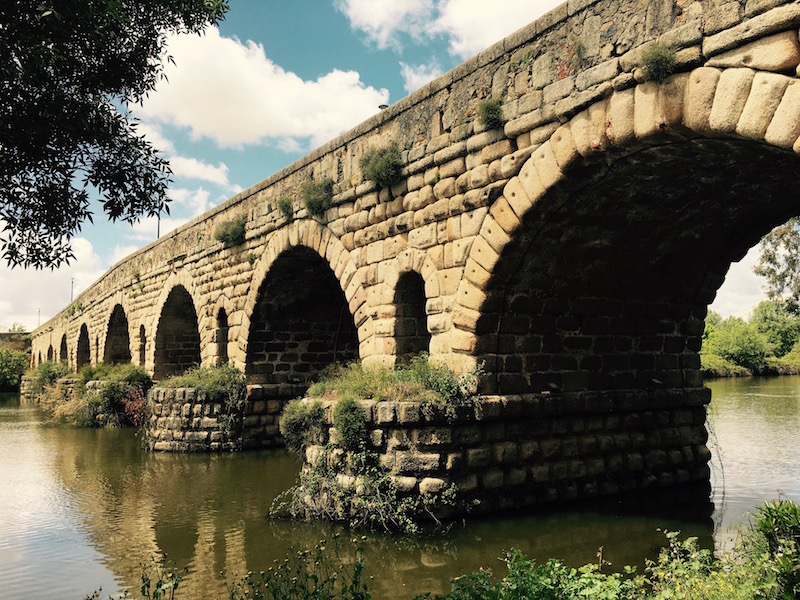 We visited Mérida for one day and it was no problem to keep the kids entertained while walking to the various historic places in the city. A great place for the kids was the park just under the bridge. It was a great picnic place and we stayed for quite some time.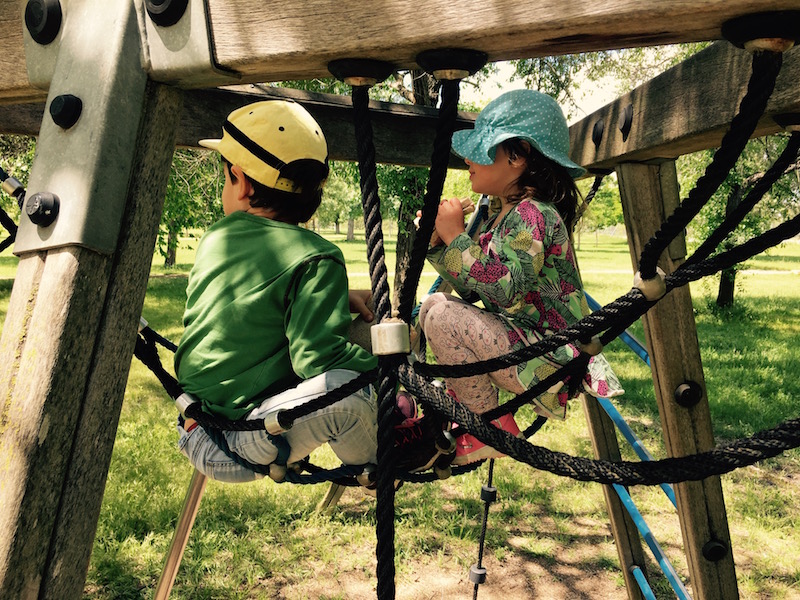 Here are my recommendations on what to do with kids:
Visit the Roman theatre and amphitheatre which are both on the same site accessible via the same entrance.
Visit the playground outside the amphitheatre (for the not so history interested kids). Just keep walking clockwise around the site, starting at the entrance.
Walk along the tree-lined paths along the Guadiana river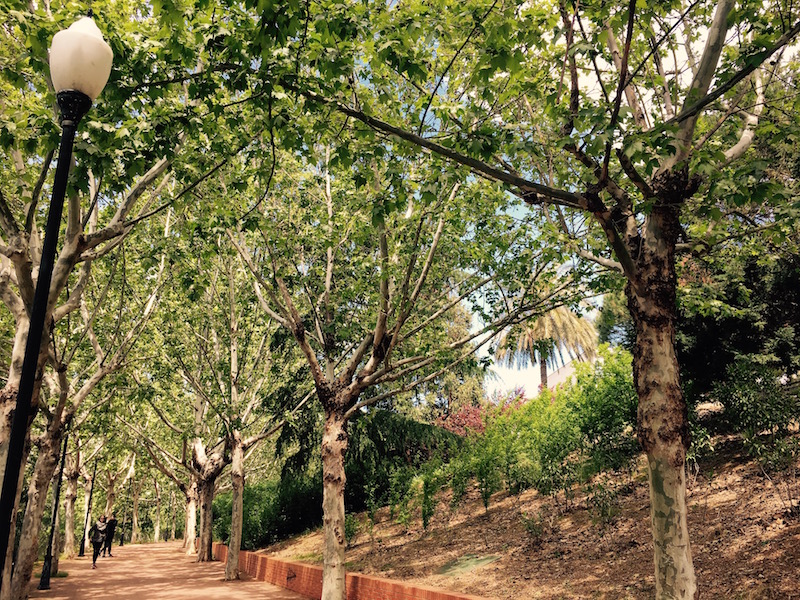 Enjoy a stroll over Puente Romano
Have a picnic under the bridge, on the island which lies in the middle of the Guadiana river.
Go to the Plaza de España and look up and see whether you can spot the Stork or its nest.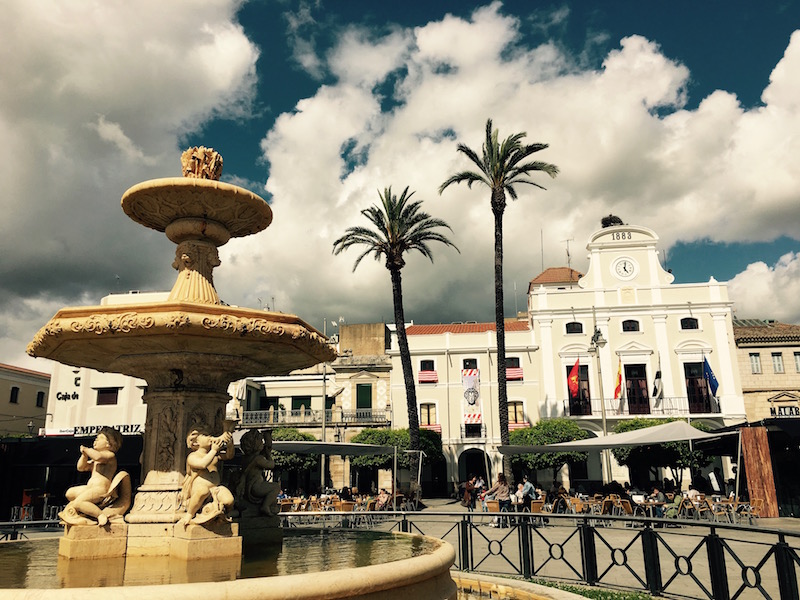 For more pictures of Mérida have a look at the gallery or watch the video about the dogs we met at Merida's campground.