I have been in Spain many times visiting my family and friends but never been at a campground. My first one became today just after crossing the boarder from France. It is called, Camping L'albera. Being back in Spain I felt a big urge to talk Spanish and entered happily the reception but I got fast the hint that Mr Antonio was not in the mood for a little chat. He made it clear that he was about to close and wanted to leave. A little bit disappointed I got right there and the disappointment continued. Not with the actually setting that was spacious for the kids to run around and with beautiful views over the mountains. That is defiantly the charm of this place. But beside that this place did not offer much. You did not even get toilet paper or soap in the toilets. I don't know if that is common on campgrounds but that was my first experience. It took me some time and frustration before I understood I have to bring that myself. Don't like to have to bring g a big kit just to go to the bathroom. Zero points here. The campground is in the mountains with no shops around. You need to get the car down to a big ugly supermarket. But there you also find a big sex shop if you want to spice up the night on the campground. However, the campground did have great hiding places for the Easter Bunny to leave its Easter Eggs. It cost us 26 EUR for one night and this time we got plugged in for electricity. If you are the need of just one night close to the boarder we saw several camping cars parked at the hugh parking at the shopping complex. If we knew that we would probably save the money and just spent the night there as many other seams to have done.
A lot of space on this campground. Especially in low season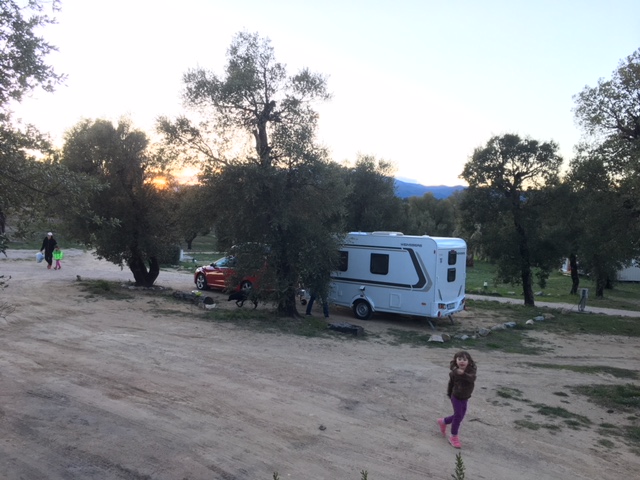 A big campground with beautiful view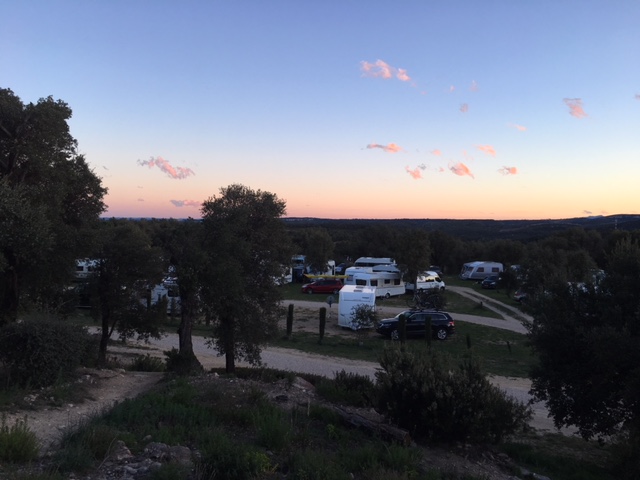 Our first sunset in Spain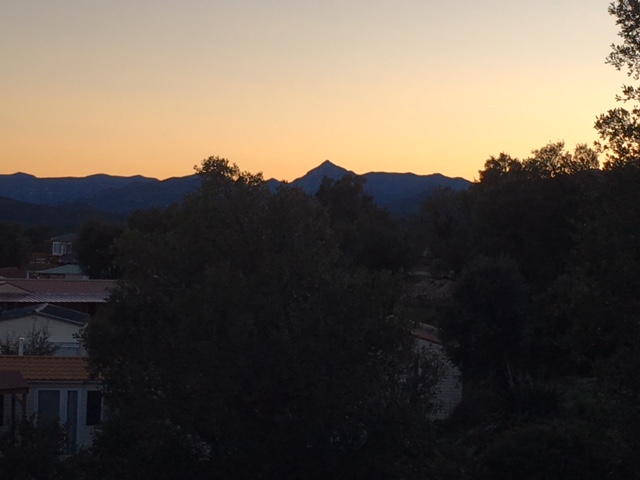 Could Easter Bunny have hidden the eggs here?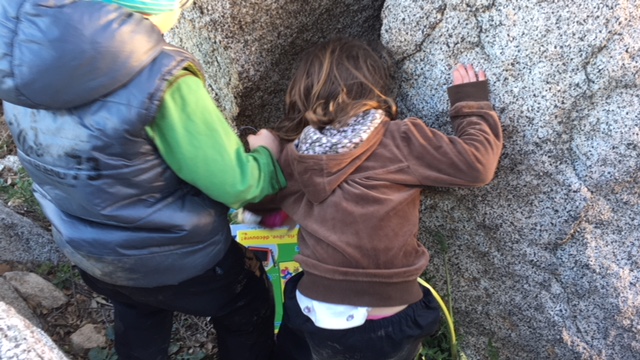 Got it! Kids very happy to be in Spain for Easter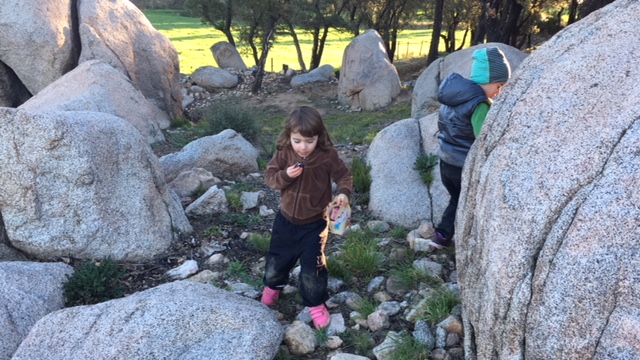 No playground but trees to climb in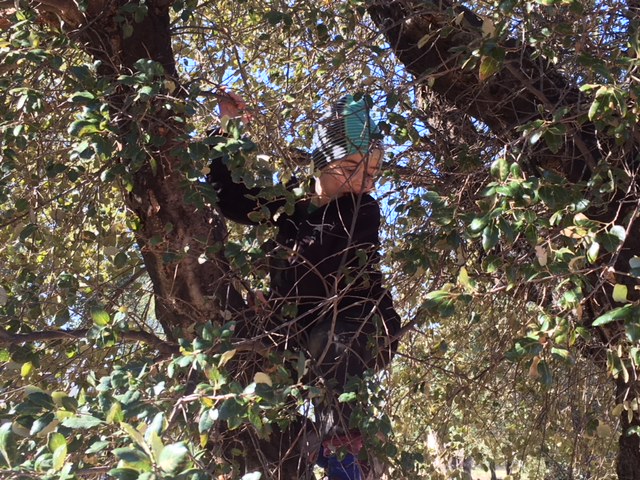 Big area to run around at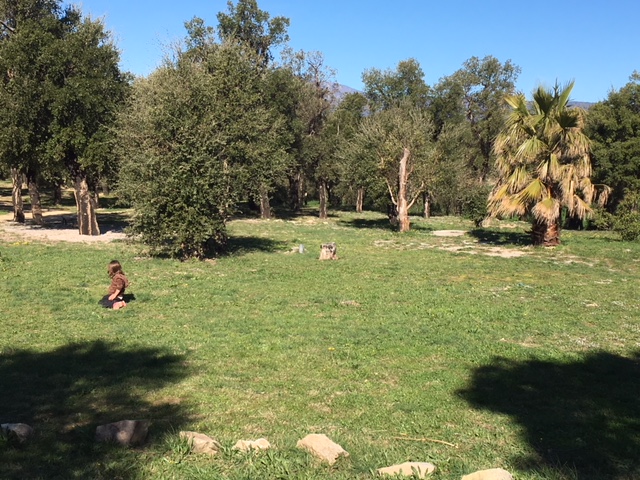 Ronja enjoying the Spanish sun