Some of you maybe remember the blog post about Evora, Portugal. There we met our first street dog in Portugal, a beautiful golden retriver with a big "tumor" hanging down between her legs. She lived in the high grass next to a little river along a country road. We where driving together with some friends when they saw her and stopped. The dog was so skinny and shy, but when I took out Ronjas dog food which we had in the car she came forward and started to eat. From that moment until today I have seen proof of pure kindness, generosity and action. It started with that our friends right away made phone calls right there on the street. One call was made to someone in the closest village to find out if anyone knew about the dog living in the field. The other call was to an animal organisation and a vet to see what can be done with the tumor. Unfortunately, we could not take the dog with us so we had to leave it there. I left with a very sad heart and every day I was wondering how she was doing and wondering about any possible way I could get her and bring her back with me. Well, meanwhile I was shedding tears, people were getting into action. Some ladies from the animal organisation found the dog and drove it to the veterinarian. There they found out that it was not a tumor, but a hernia. They estimated the dog to be about 9 years old and they thought it would be to risky to operate. The animal organisation also found out that the dog had an owner in the village nearly where it was found who did not care for the dog. For the time being all they could do was to bring the dog back to the field.
Happily the story did not end there. My friend and his mother went back to see if the dog was still there. By now they they called the dog "Sueca" even though her real name was Alfazema.
Somehow a man called André who was moving to the closeby town of Monsaraz also saw Sueca and started to get involved. He drove her to the veterinarian near Lisbon (about 200 km away). He and my friend Sandra paid the bill of 850 EUR to fix the hernia, remove a mammalian tumor and sterilise her. After this Sueca had a fantastic recovery. Now André contacted the Labrador Rescue Association to find her a new family and yesterday I got the happy news that he had taken her to a new family near Porto, Portugal. She is now called Kikas.
I am so moved about that story and all these heroes along the way who helped saving Kikas from a painful life on the streets. In these times when I often think that the world has become too egoistic, it gives me hope about humanity.
I want to give my deepest respect and love to:
Bruno and Sandra who got everything rolling that very day we first seen Kika on the country road. They also paid half of the veterinarian bills.
The ladies who took action, found Kikas and took her to see the vet.
André, a hero, who took Kikas under his wings and drove her again to the vet, payed half of the veterinarian bill, involved the Labrador Rescue Association to find her a new home and in the end drove Kika to her new home in Porto.
The Labrador Rescue Association that spread the word to find a new home for Kika
and last but not least to Kika's new lovely family.
Kikas is a very lucky dog. So many people worked together to create a happy ending.
This is how we found her the 9th of May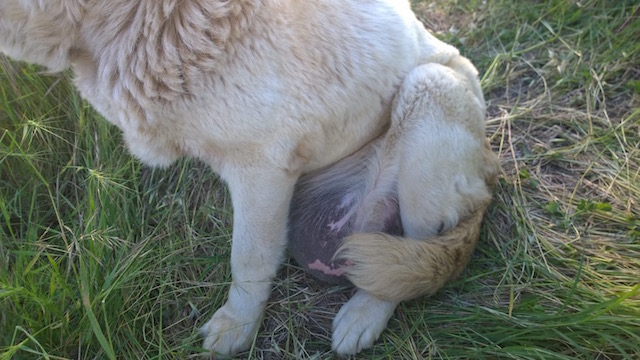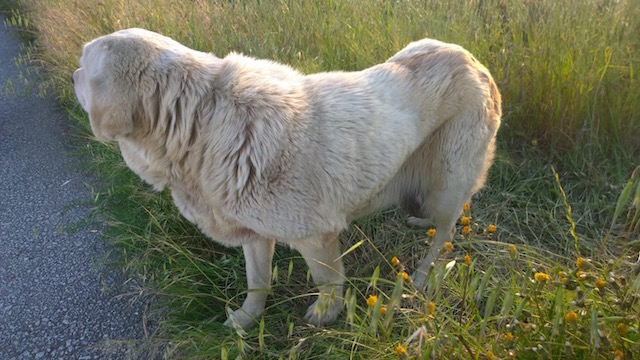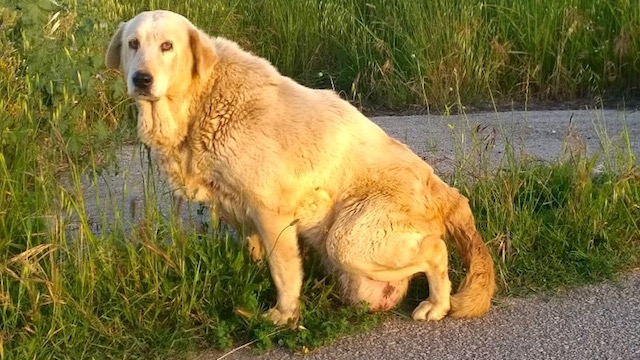 She got operated 15th of June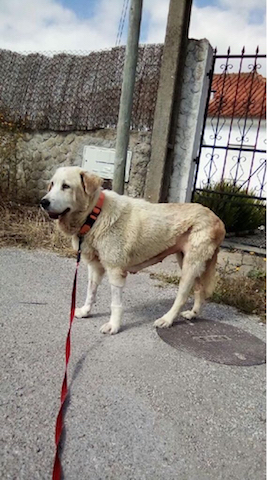 And the 3rd July she is in her new happy home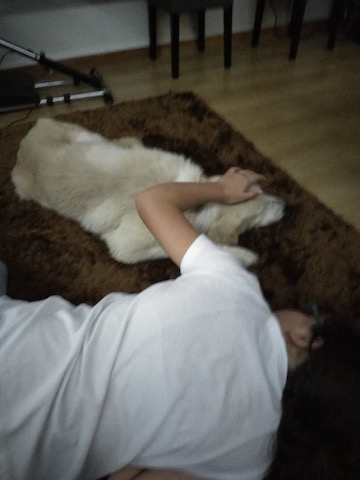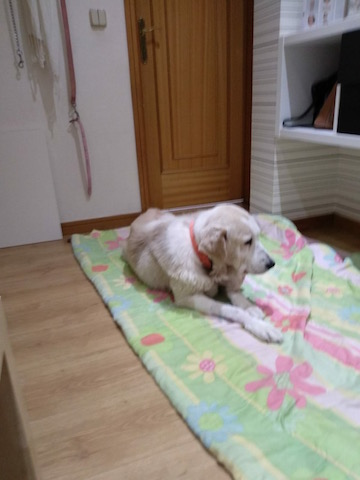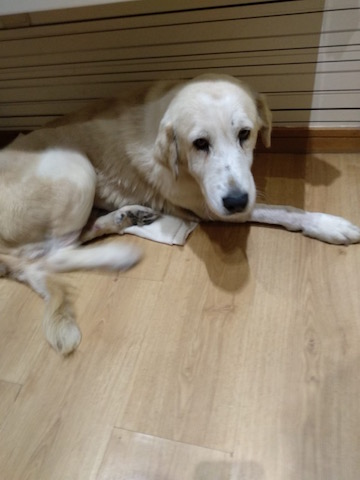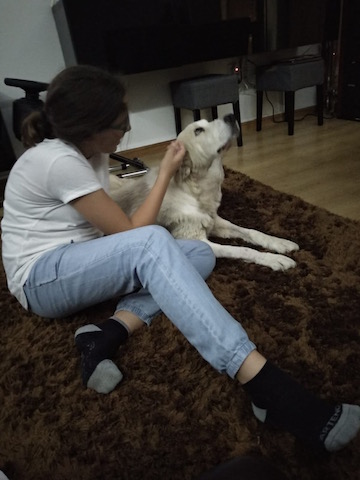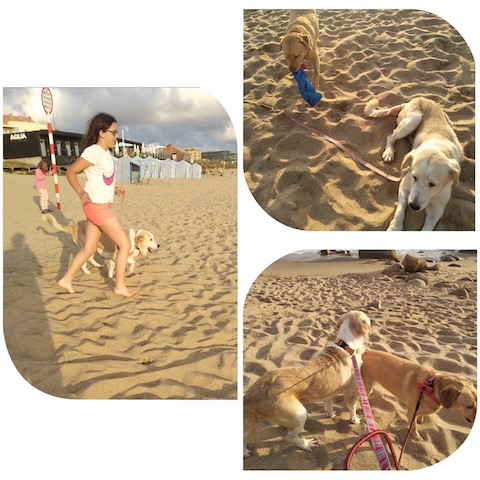 A new picture from 17 July
So much love