The last few days we stayed at Camping San Rafael near Foz. The campground is quite small but well run. It also has a lovely beach just outside its doors, but the absolute highlight of our stay in this area and also a highlight of our trip so far was the visit of Praia das Catedrais 15 km East of Foz.
This beach is a secret world which does only show itself twice a day during low tide. At high tide, it is hard to imagine what you are going to find walking and exploring this roughly 1.4-kilometre long beach with its cliffs, coves, caves and sandy beaches.
Walking during high tide along a boardwalk on top of the cliffs, one wonders where the cathedrals are everyone talks about: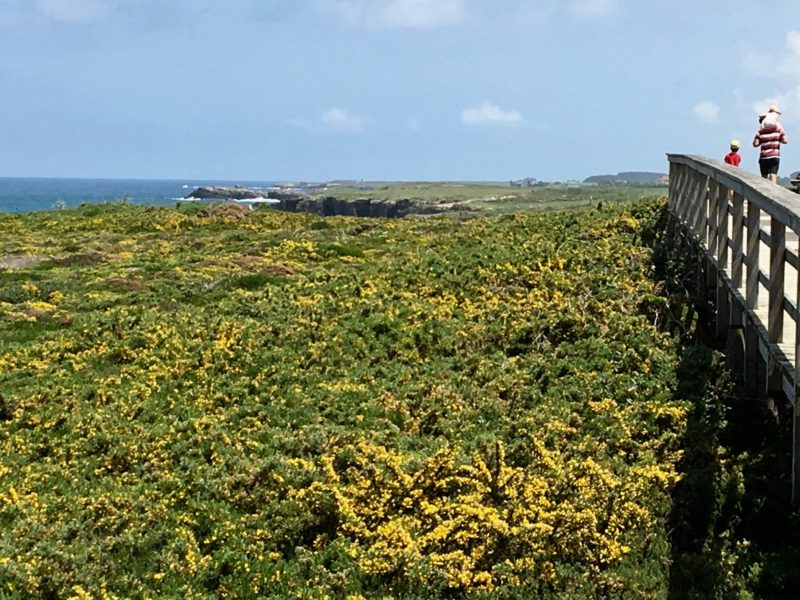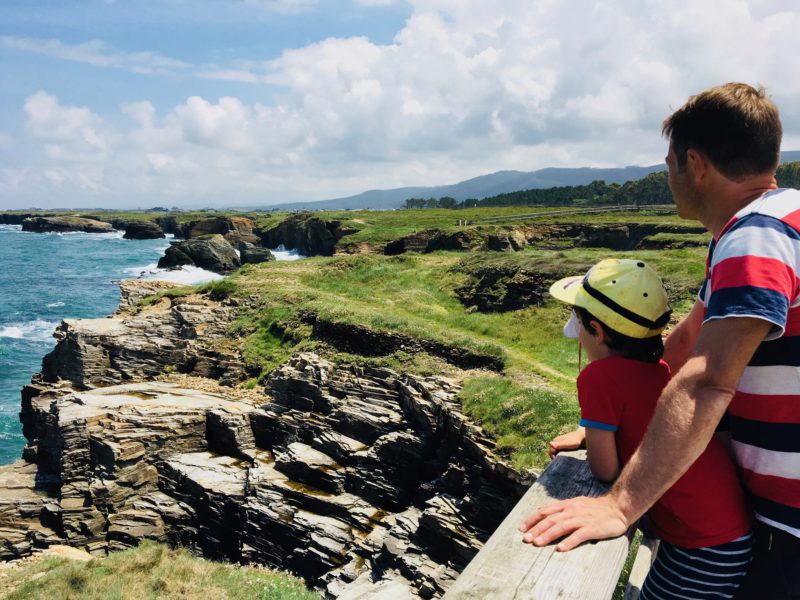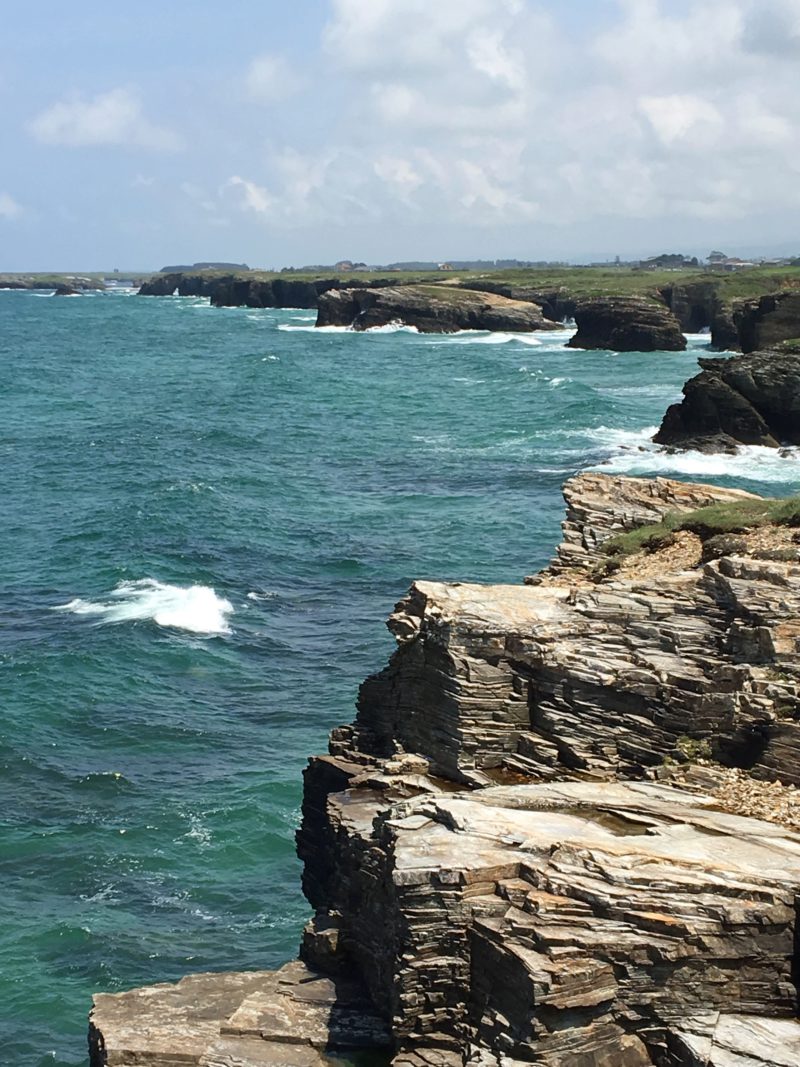 But at low tide after descending one of the several staircases leading down to the beach, the beauty of Praia das Catedrais comes to life: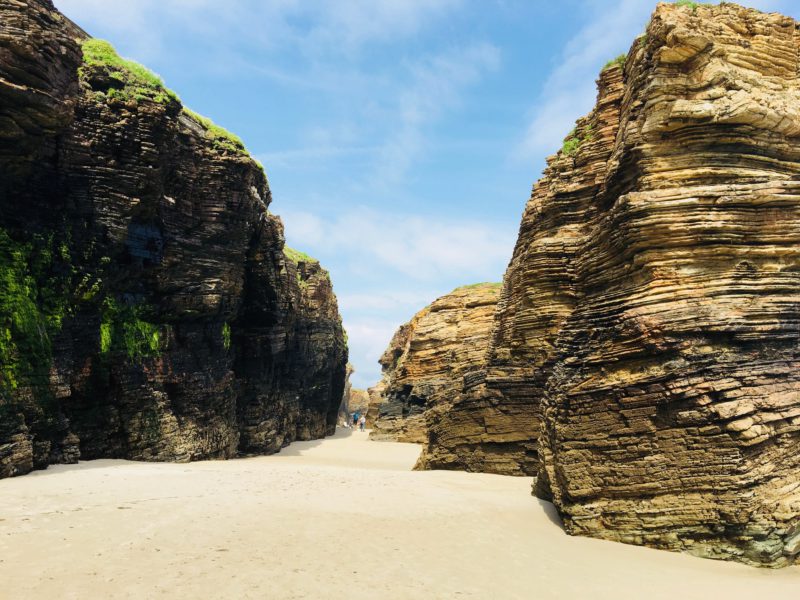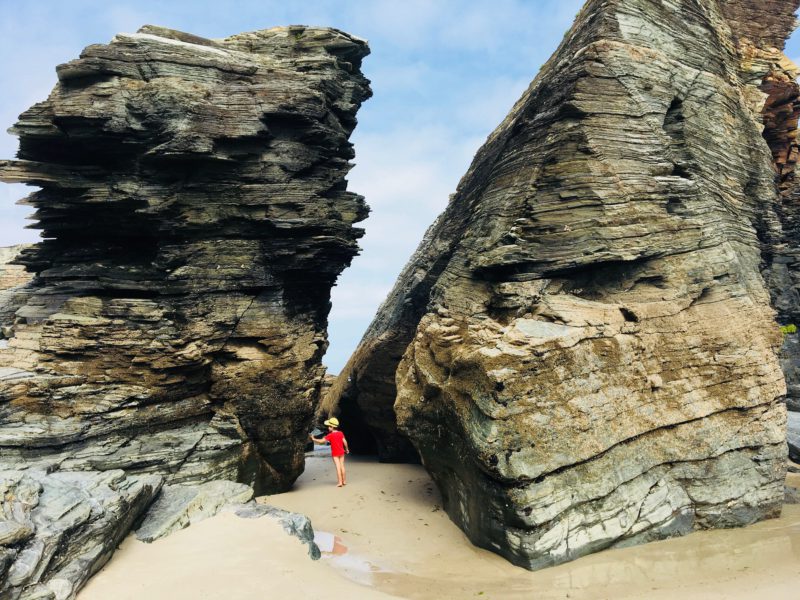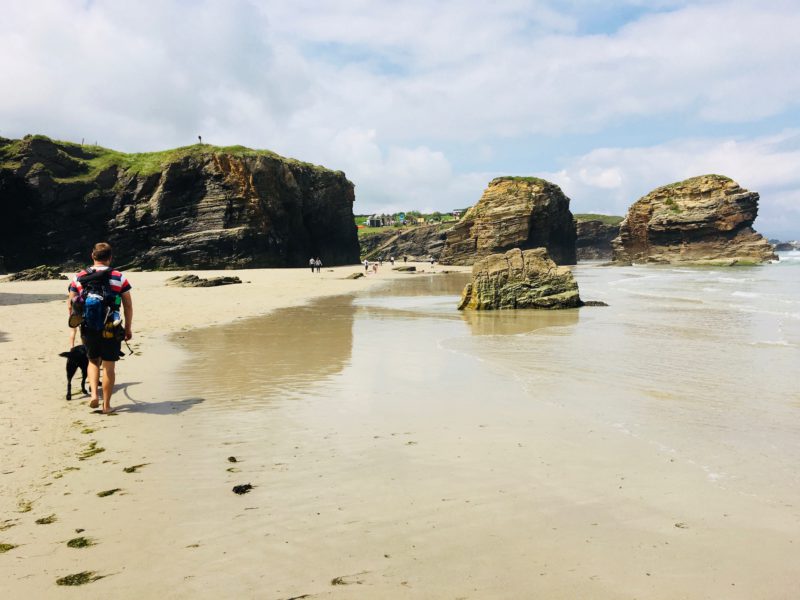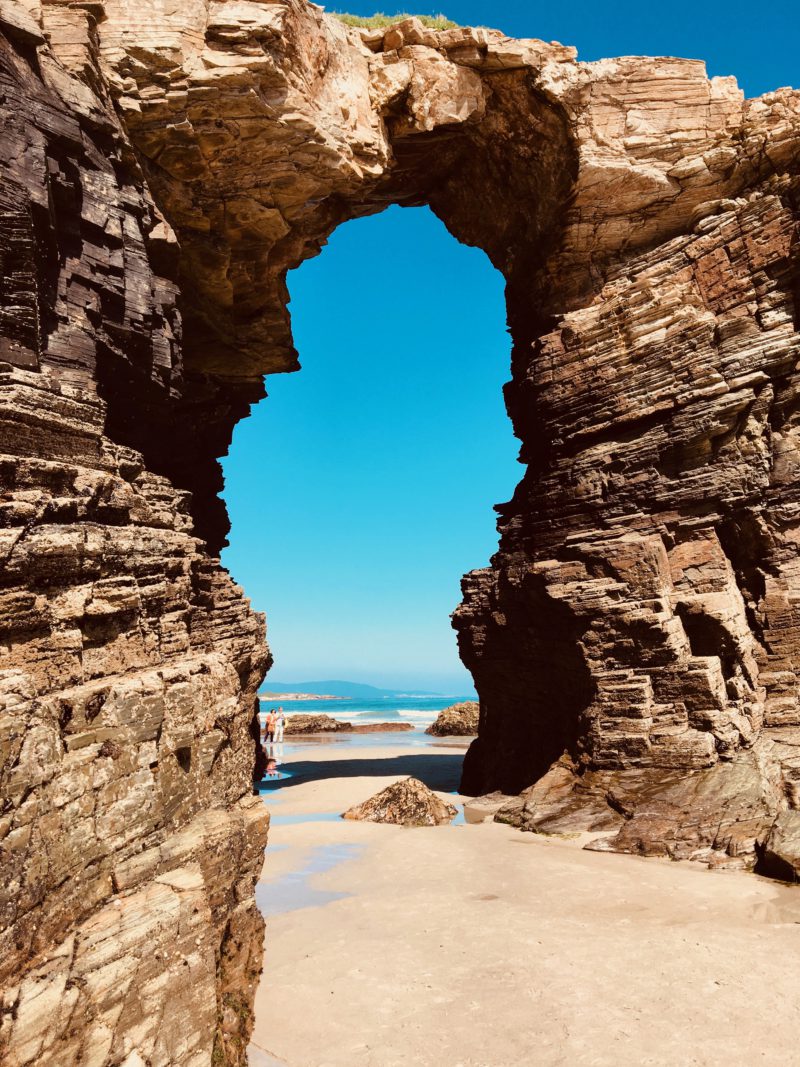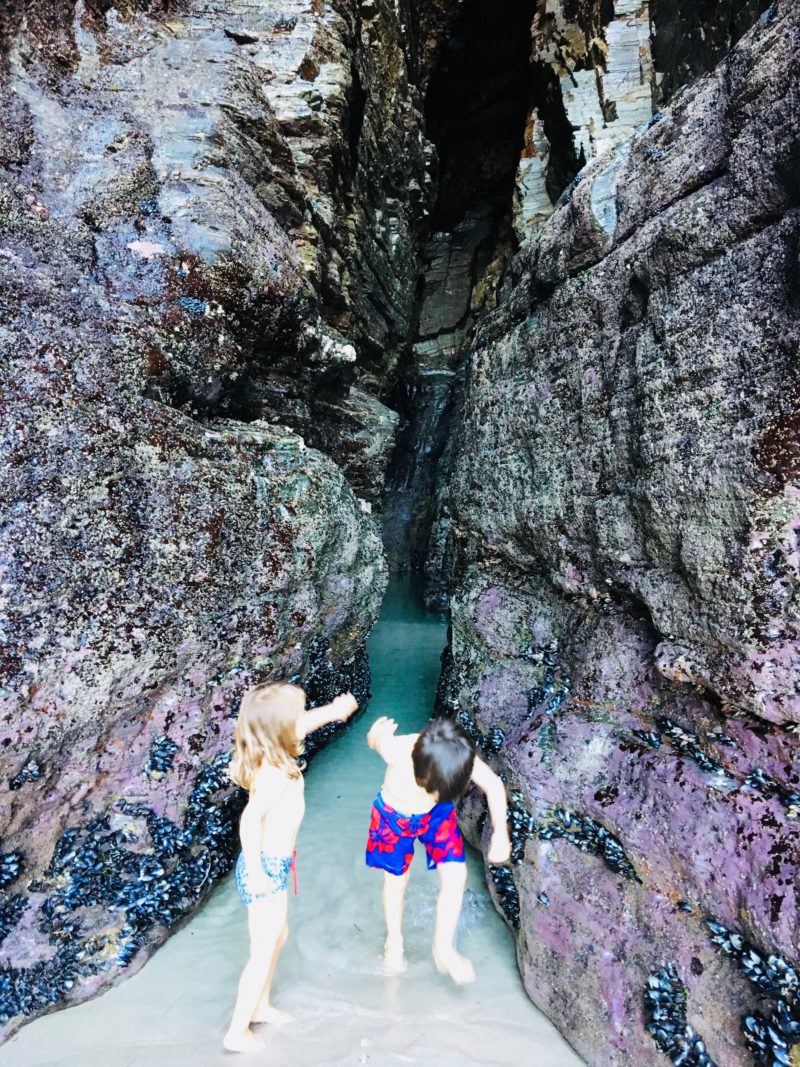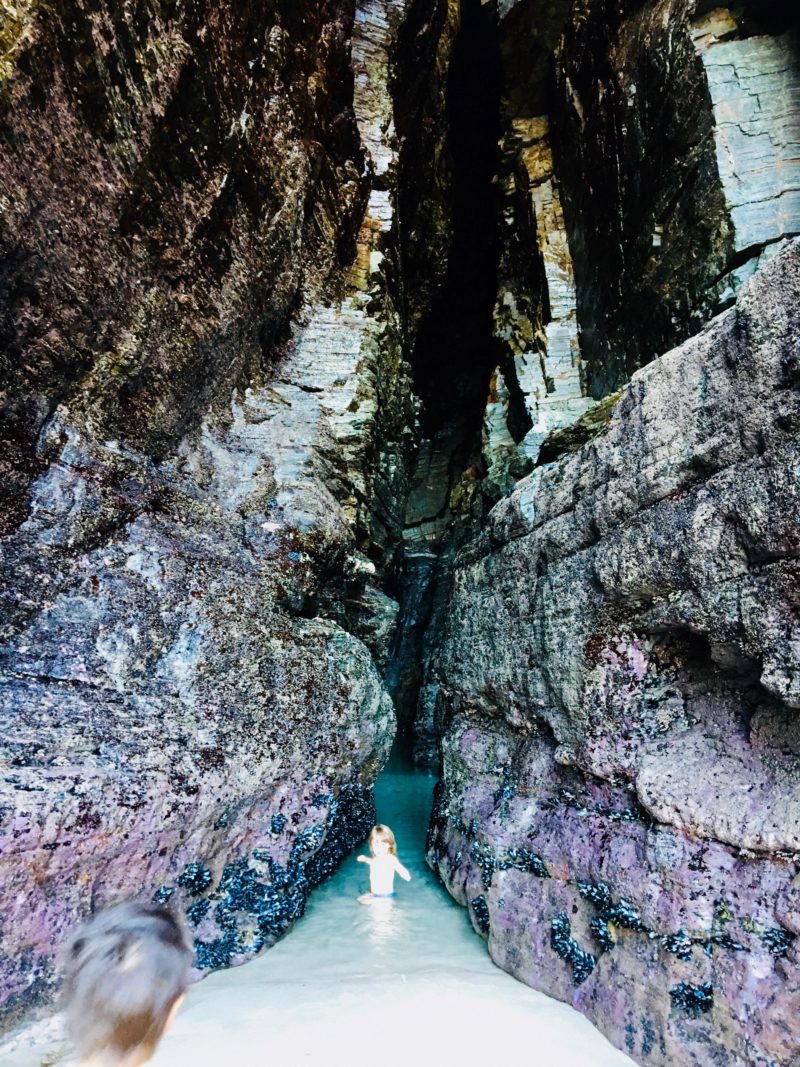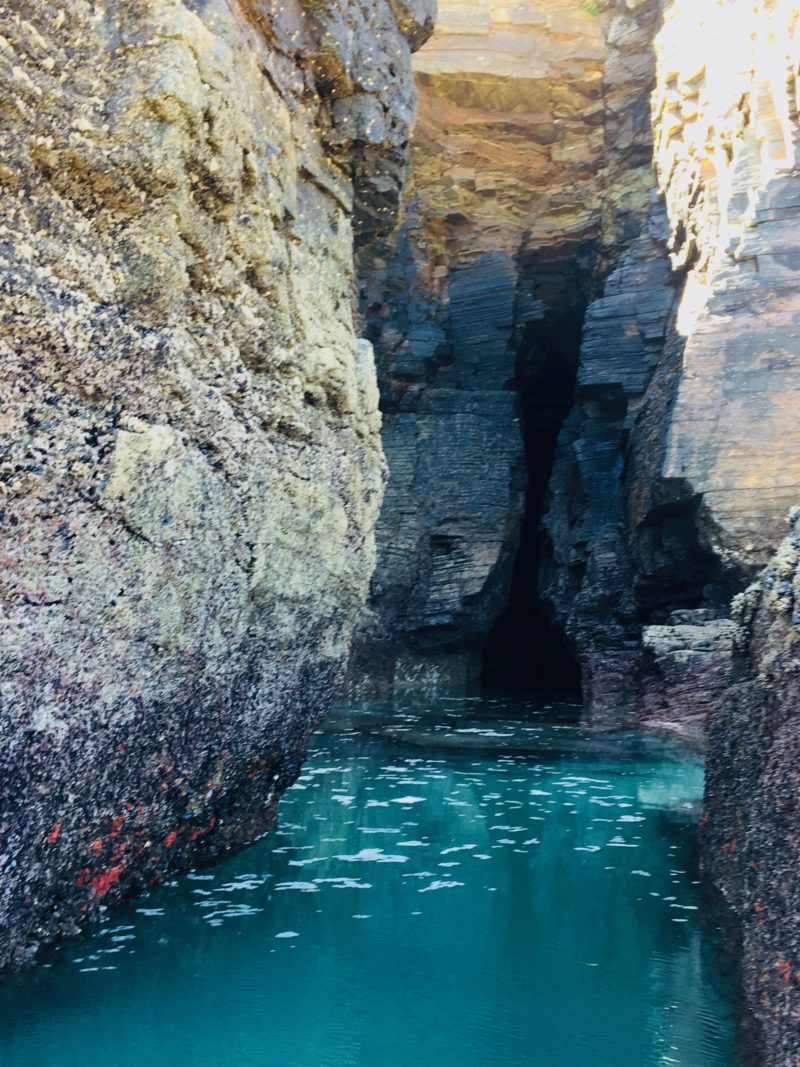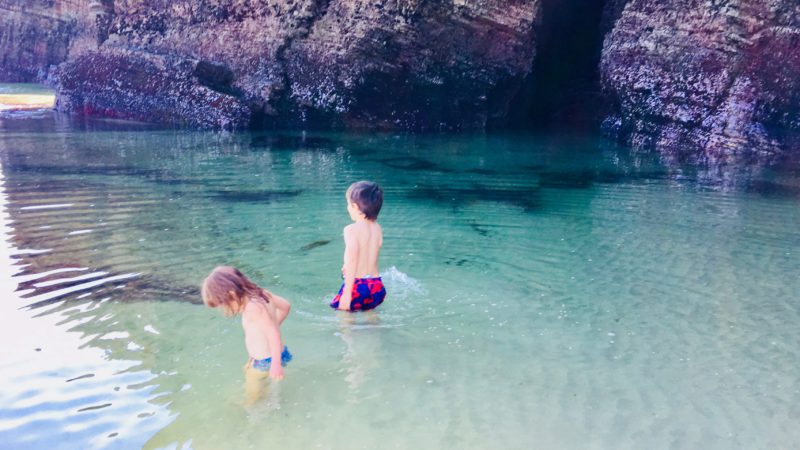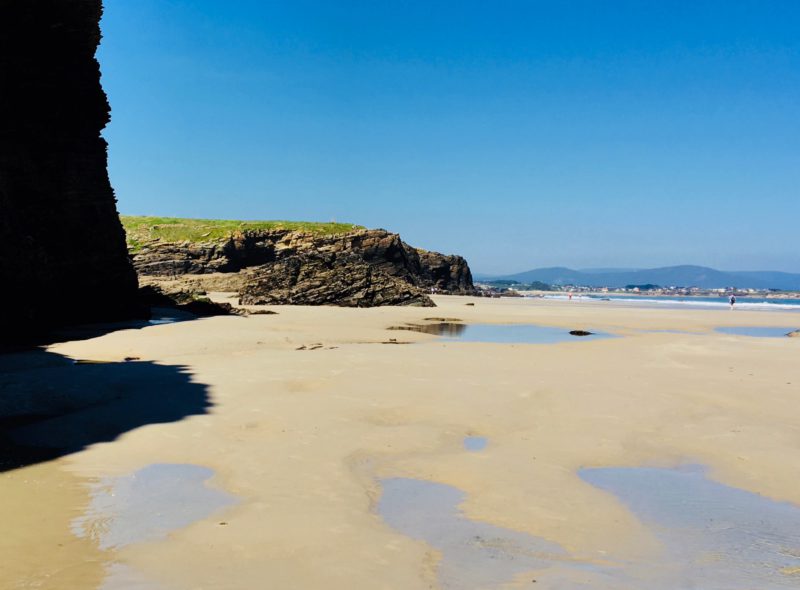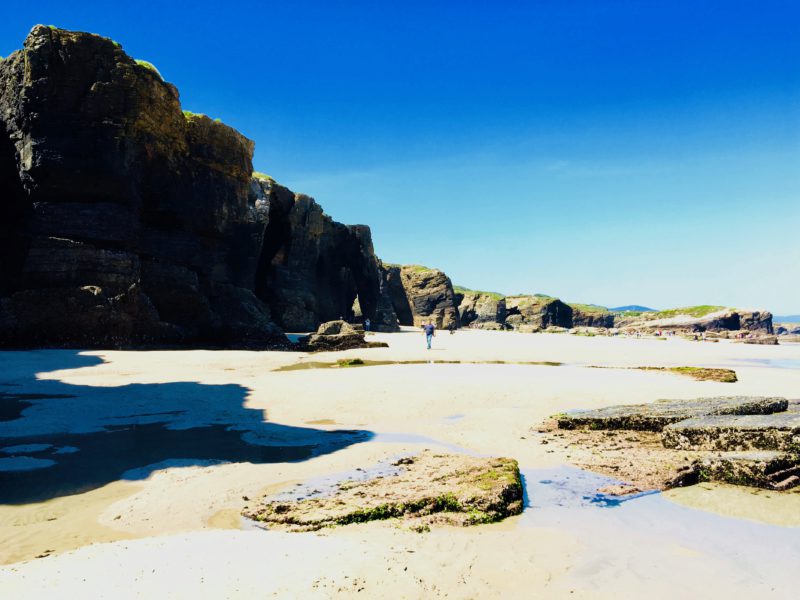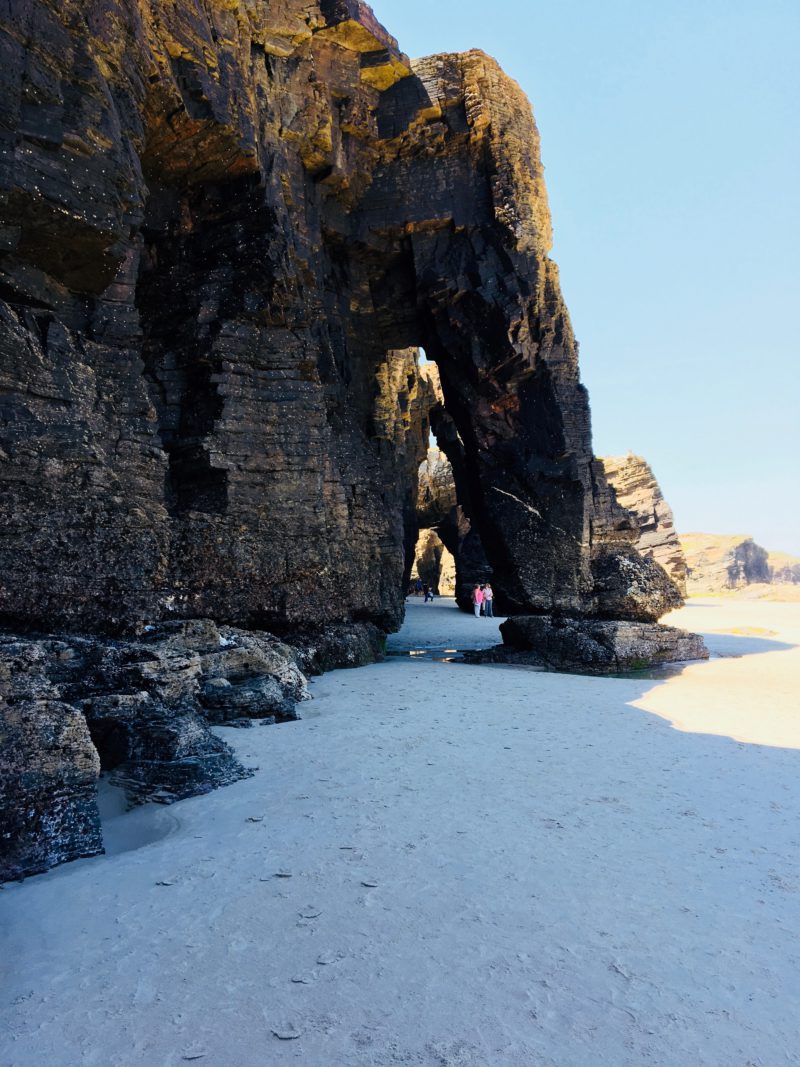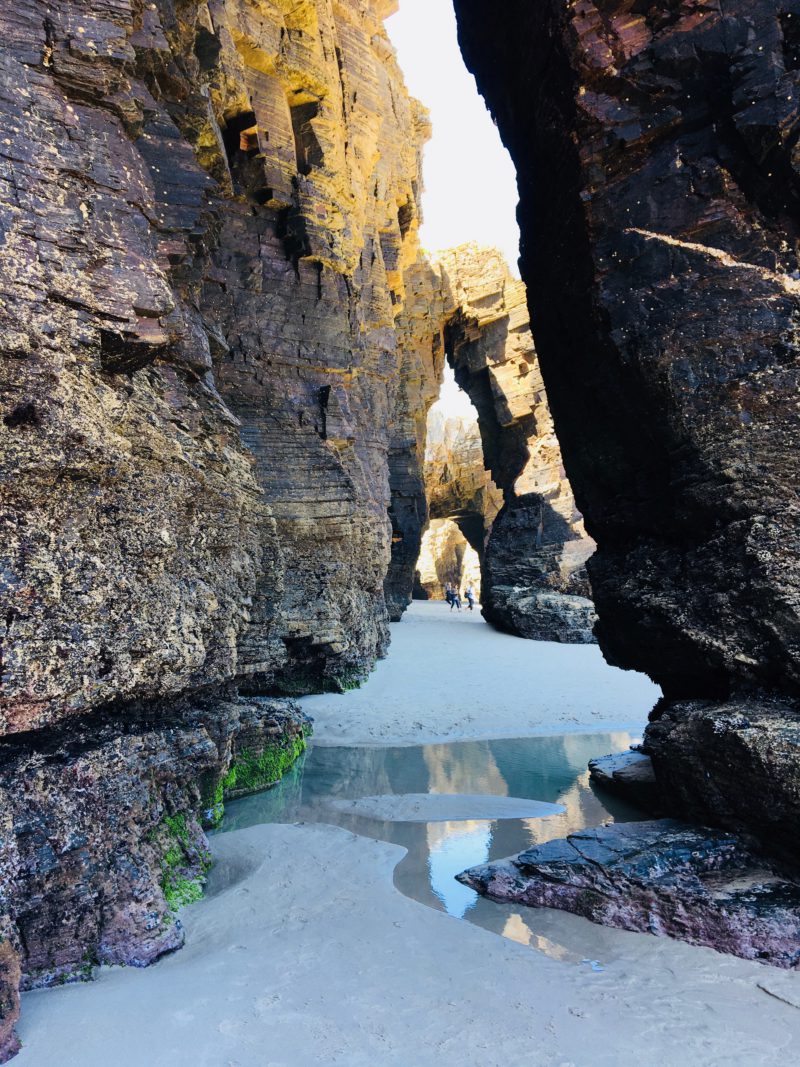 Same spot within an hour: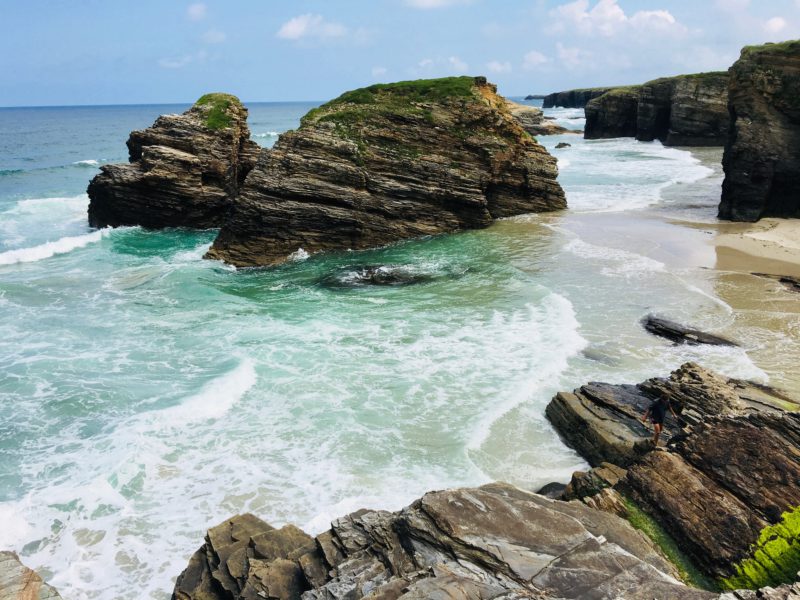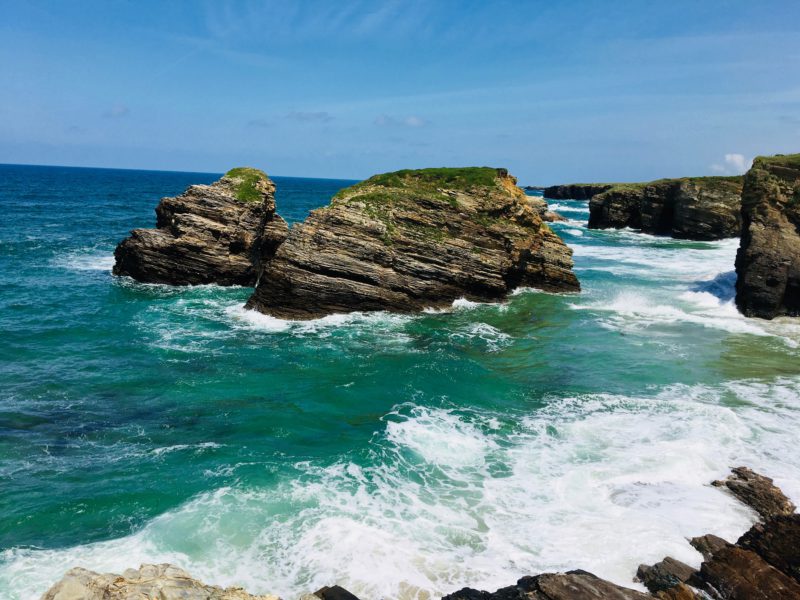 Galician/Spanish delicacy - percebes or Goose barnacles. We bought some the other day and cooked them. Very tasty even the kids liked them. Just boil for 5 minutes in seawater.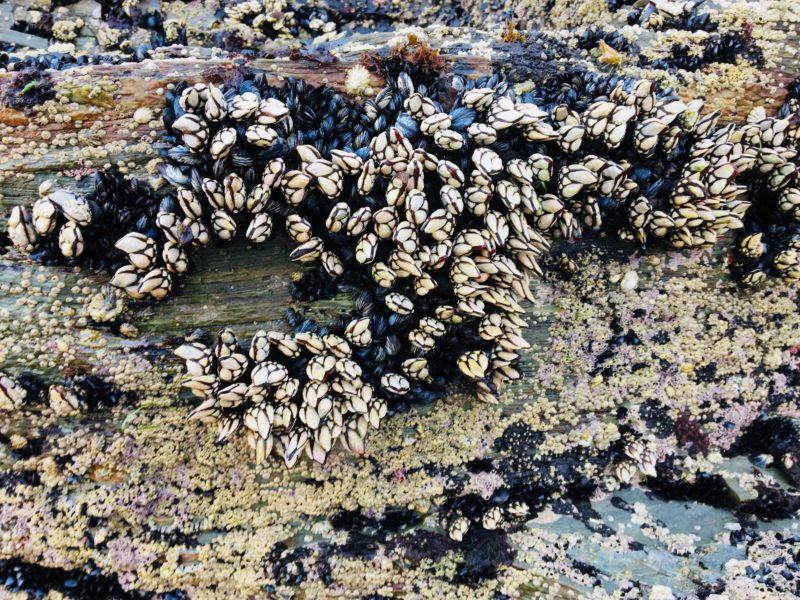 Of course, Ronja is with us as well. There is a sign with no dogs but many bring their dogs to the beach: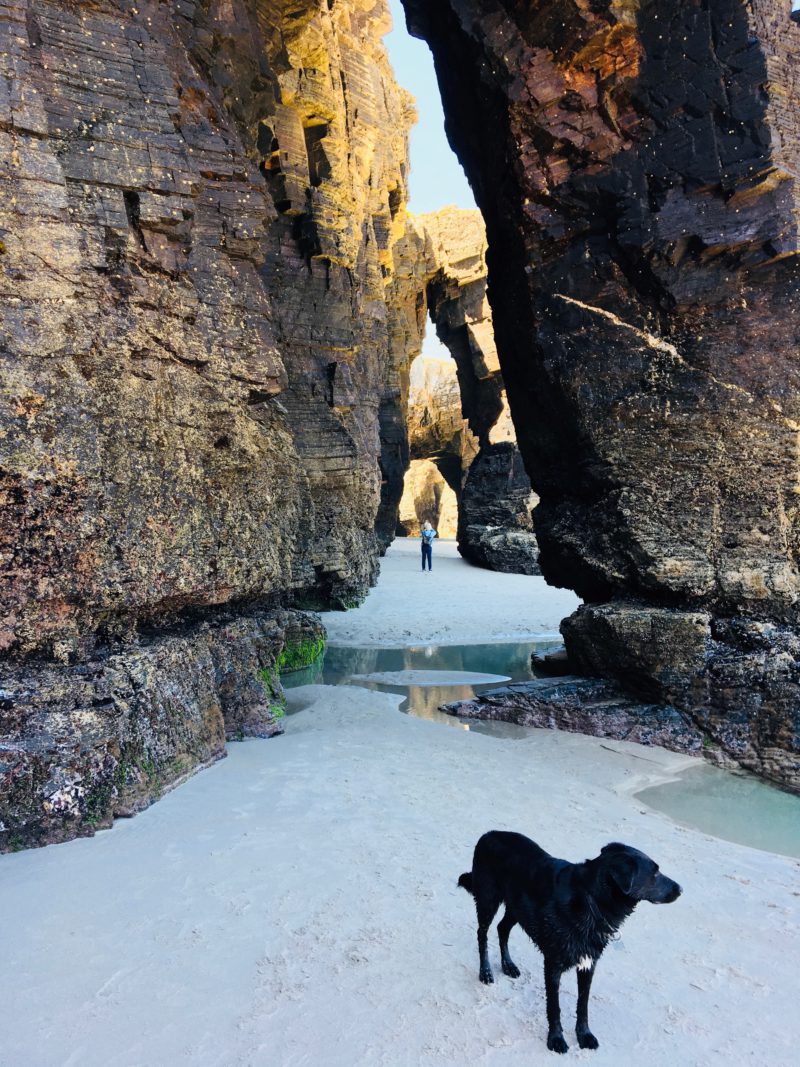 Some tips:
Check the tide tables for Foz and make sure you get there at low tide (or even better just before)
Take a torchlight with you to explore the little caves. Heaps of fun for kids.
Pack some spare shorts or wear a bather to be able to step through some deeper water pools.
Pack a picknick.
Marvel and Enjoy!
P.S. There is a campground right next to the beach. Maybe stay there and try to visit during the night/morning low tide where you have the whole beach for yourself.