We rely a lot on the internet and various applications on our trip. Luckily there are no roaming fees anymore within Europe, so getting access to the internet is easy, especially in Spain where even in the most remote areas there seems to be 4G coverage. To have internet connectivity for all our devices, I pay for an extra SIM linked to my primary mobile phone contract. This SIM we put into a TP Link M7350 4G WiFI router. Works like a charm.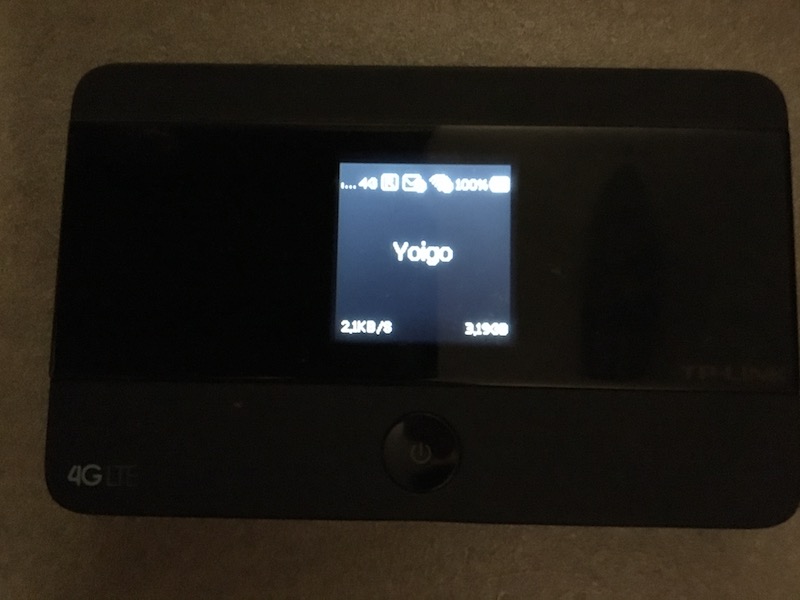 TIP: Initially I had problems connecting to the network using the default dynamic APN type. I switched to Static APN with the APN online.telia.se and CHAP authentication type. These settings worked so far everywhere without issues.
Here is the list of our most used apps:
gibgas CNG (free)
We drive a bi-fuel VW Passat which runs on CNG and petrol. Back home in Sweden we know our CNG stations and driving purely on the more environmentally CNG is not a problem. Once on the road having an app showing the location of CNG stations is essential, especially in Spain and Portugal where the few existing stations can be entirely hidden.
MyLPG (free)
As I described in the refillable gas bottle blog entry, we invested into an ALUGAS LPG gas bottle for our caravan. This way we don't have to deal with varying gas bottle connections and can refill our bottle when needed. LPG stations exist quite a few across Europe, but MyLPG makes it easy to find them and saves you some asking and driving around.
ACSI Campsites Europe (paid)
Most of the time we stay on campgrounds. To find them we use the ACSI Campsites Europe app. The app itself is free, but you need to unlock the campsite list on a per country level. The description of the campgrounds is pretty bad and just copied across the various entries. They don't help to decide on whether a campground is good or not. Reviews can give you a basic idea of the standard and type of campground, but in most of the time, we make our decisions based on where we want to go and which campground is closest. Also, prices in the app don't help so much. Most of the time they differed a lot for us. In the end, we only use the app to find out where campgrounds are.
Google Maps (free)
We have a quite old Garmin nüvi 40 for navigation which works quite well, provided one has an exact address. However, with campgrounds, for example, we often get the name of a road and at the kilometre along this road. There is no way to enter this into the navigator. Also, Google Maps also rocks for things like "Parking closeby Praza de María Pita, A Coruna" or "laundry nearby". Often we use the Garmin navigator for the longer distances but rely on Google Maps while exploring the area around the campground.
Spotify (paid)
Great for the kids. They got into listening kids music and stories a lot. Each has its Bluetooth speaker, and we stream their favourite music or stories from our phones to them. Kira's favourite at the moment is the soundtrack of Frost, and Milo likes listening to all sorts of stories. Right now it is "Die drei ???" :-)
Yr (free)
To figure out what the weather will be we use the Yr weather app. It feels most reliable. Especially in Galicia where we have had several days of rain, the Yr app helped a lot to find the dry pockets for our day trips. Well, it might have been wrong with Mirador Vixía Herbeira which was supposed to offer a view over Southern Europe's highest sea cliffs.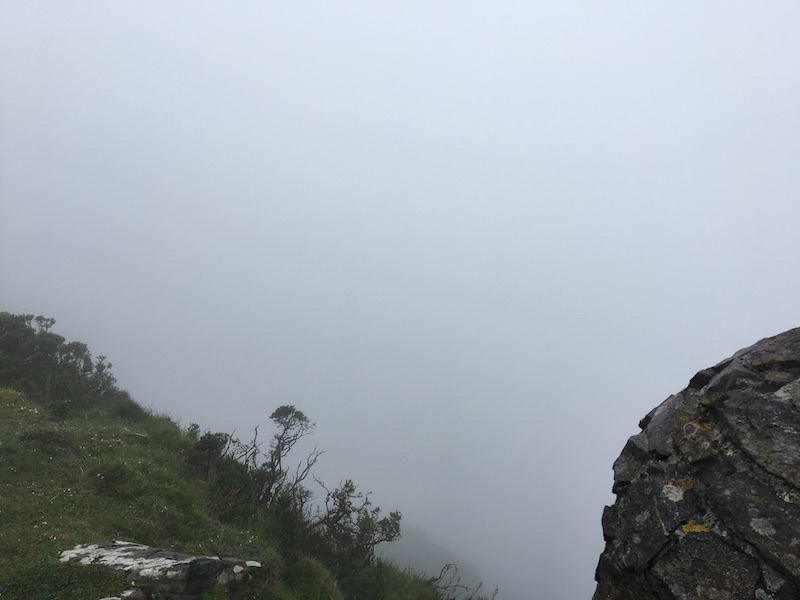 Trip Advisor (free)
I used to like Trip Advisor a lot, but find it got hard to use, to an extent where I don't want to use it anymore. It also seems they are much more about selling accommodations, trips, etc. from the app/website which makes it hard to find the information one is after. Nevertheless, Trip Advisor can still help to get a basic idea on what do to in a given city or area.
Netflix (free)
Somehow you have to keep the kids entertained :-) Anna, and I have not used Netflix on our journey yet. There are always other things to do. For two months the kids watched DVD's we bought second hand for the trip. Great entertainment in the mornings as well as in the evenings when we want to prepare breakfast respectively prepare the bed. However, Kira and Milo got a little tired always watching the same DVDs so two weeks ago we "opened up" watching some Netflix as well. The kids love to watch an episode or two of their favourite shows. Right now that means Mermaid Adventures and Sofia the first.