In Valencia, we ended up at Camping Valencia el Saler, about 12 km from Valencia city. Buses from the campground take you to the Valencia Science Park with lots to explore and which lies quite close to the city centre. Dogs, however, are not permitted on the busses. A German lady told disappointed how she was stuck at the campground with their motorhome. Public transportation was not an option and finding parking for the motorhome in the city was hard to impossible. Good that we had a caravan. This way we could take the car to the Science Park parking and explore the city from there.
The campground itself is very basic with outdated facilities. For example, there is only cold water for doing the dishes. The showers are warm but hard to regulate. Either they are super hot or super cold. And they (there were 2! in total) made a loud and rhythmic sound. Like drums playing. I kept thinking that they would explode. But the Brazilian ladies I met in the changing room took it with amusement and started to dance Samba to it. I love that attitude - go samba dancing in the shower, no worries!
The campground also has a little playground that the kids liked. We were almost alone at the campsite so Ronja could hang with the kids there as well.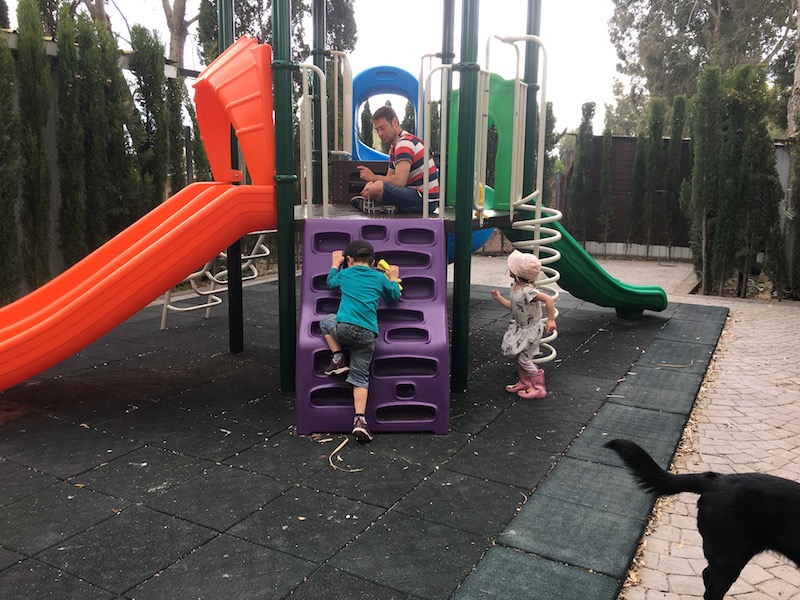 The playground at the camping. The kids had fun
Most plots on the campground are for permanent campers who show up during the summer months (mainly Spanish campers I was told), but there were a few empty spots to choose from for temporary guests. The places were big and private but the road to get to the plots is very narrow so a big caravan or motorhome would probably have a lot of problems backing into any of the spots.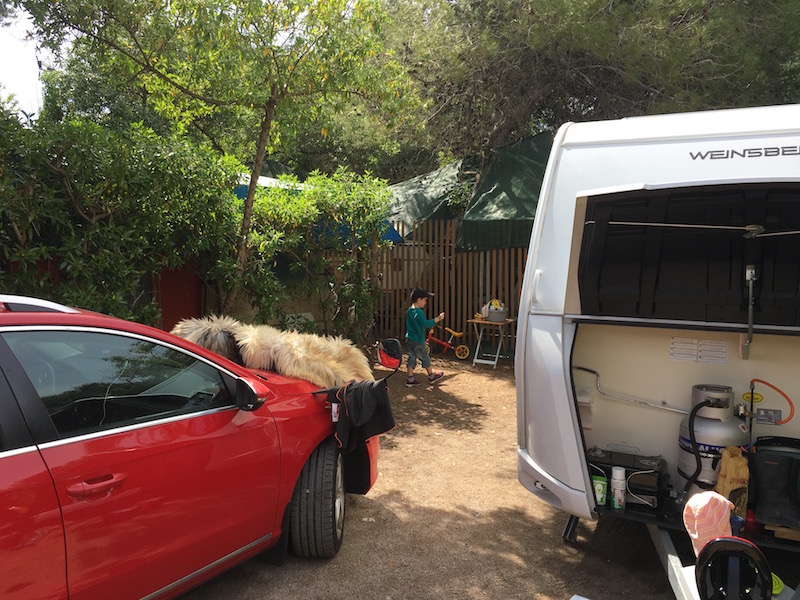 Huge slots for the caravan. The sheepskins perfect to have on the floor in the caravan
From the campground, you can walk to the little town El Saler which has a small supermarket. The highlight of the campground, however, is its closeness to the beach. In March the beach was still empty, and you could watch amazing sunsets in total exclusivity. No problem for Ronja to come to the beach as well. There is a great bike and walking path to the beach. Perfect for the kids to practise their biking skills.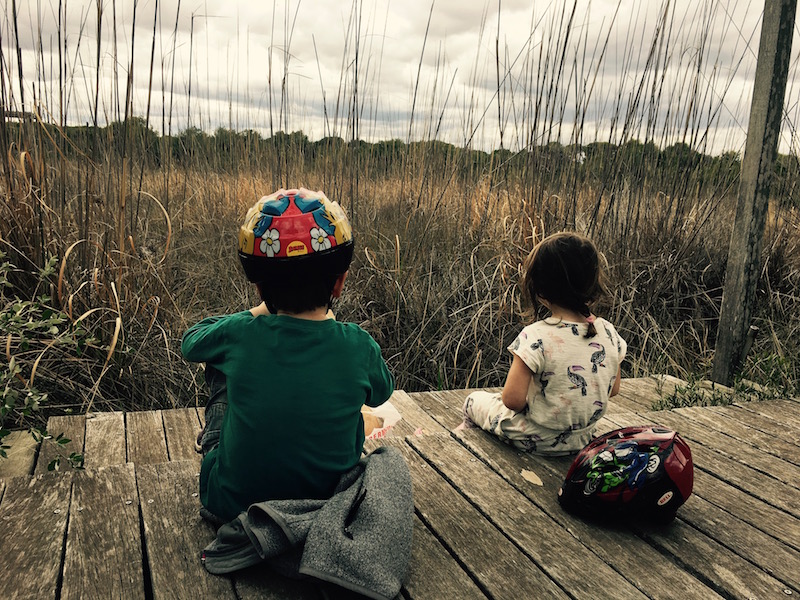 Perfect biking area for the kids next to the campground. Always time for a picnic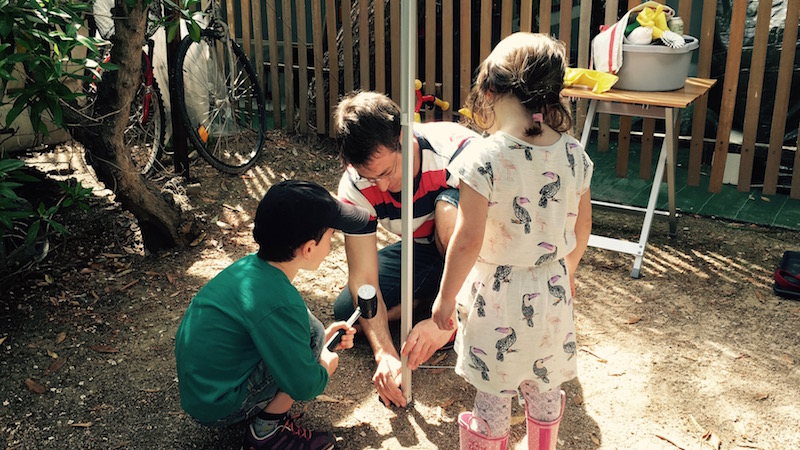 We all learning how to "work" the caravan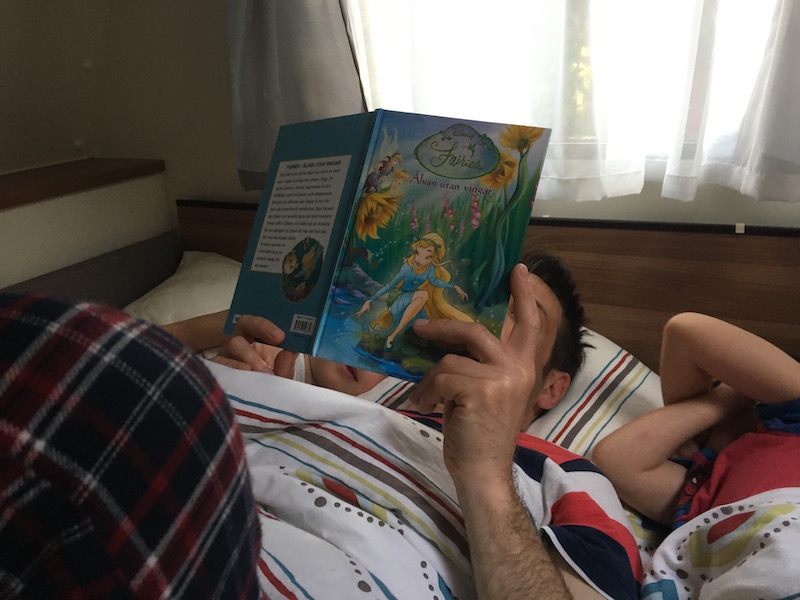 Hardy reading for the kids. We are really adapting well to our little home
To see more pictures from Valencia click here
To read what we did in Valencia and its surrounding click here